KCLS App Prototype
LIVE DEMO
This app prototype is a final design created with Adobe XD for a 3-person UX design course project. We found that at the time, the King County Library System's (KCLS) app has some minor flaws, such as a map that was not working, and some third-party software link that was not easy to access. We decided to conduct user research and usability tests to create an improved version of the KCLS app.
USER TESTS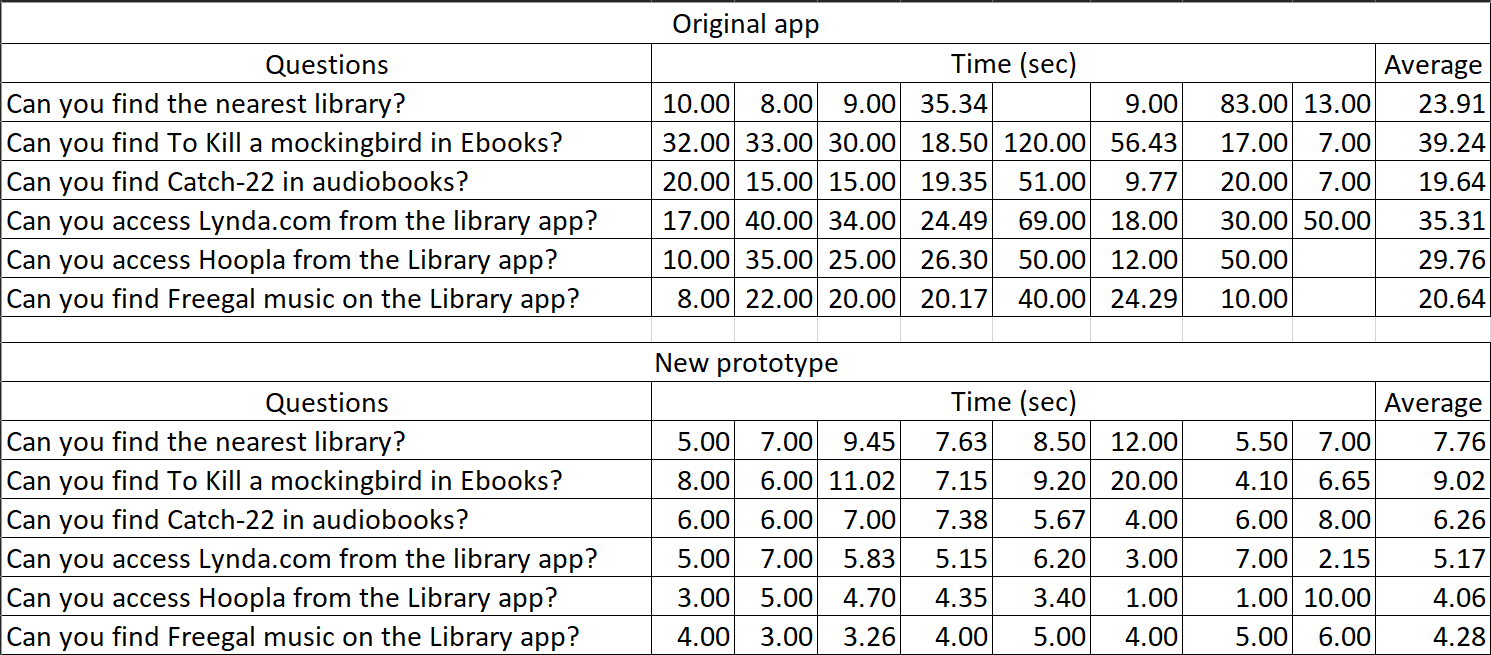 We timed the users to find out how long it would take for them to do certain tasks. This allows us to pinpoint their frustrations while using the app. The top half is the timed test of users using the original KCLS app. The bottom half is the timed test of users using our final prototype.
PERSONAS
After conducting user research, we created personas to map out what kind of frustrations and ideal experience that users have. We then created paper prototype to brainstorm the style of our final prototype.
PAPER PROTOTYPE
With the paper prototype developed, we began our final design prototyping on Adobe XD.
ADOBE XD PROTOTYPE