Portfolio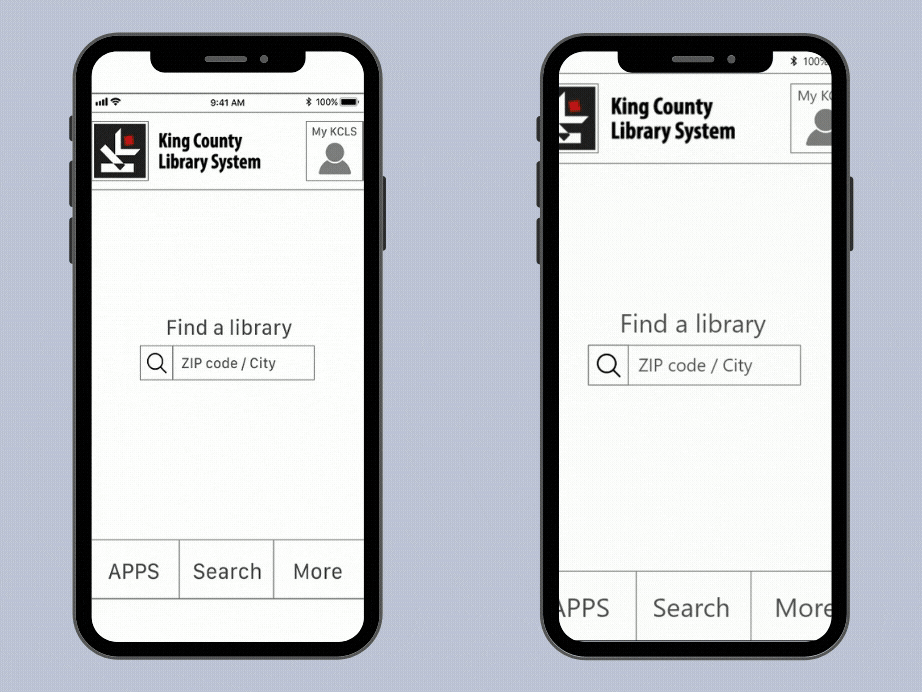 KCLS App Prototype
| March – June 2018 |
Worked in a 3-person group to create an improved prototype for the King County Library System App. The official KCLS app had a few flaws, such as not-working maps. This prototype directs the users to the library locations and includes easy-access features, such as Lynda Learning and Hoopla. Conducted several usability tests at multiple King County Libraries and created multiple low and high-fidelity prototypes.
[ Adobe XD ]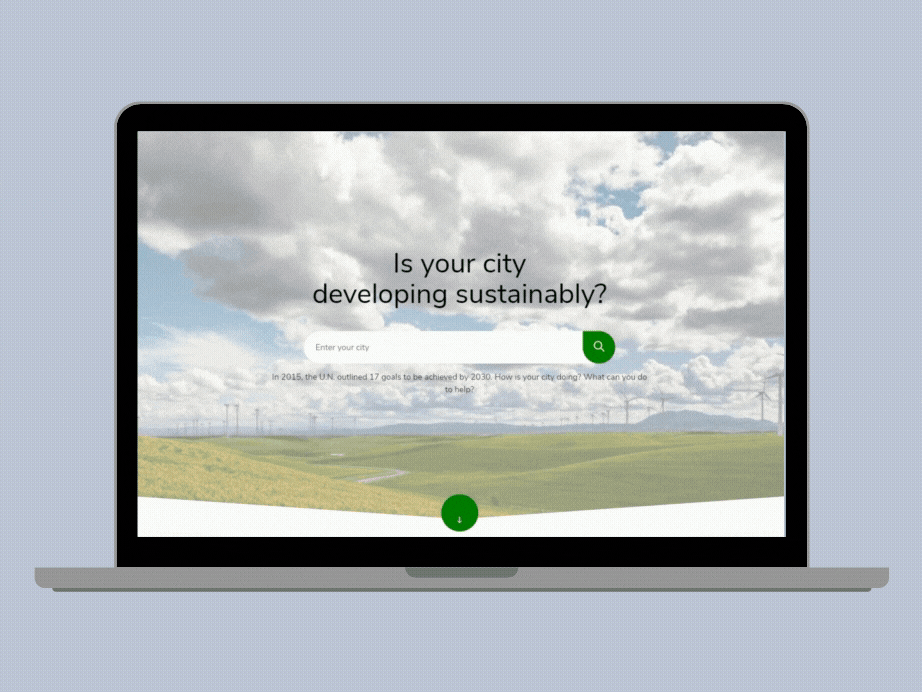 nasa space apps challenge
| October 2019 |
global nominee
Worked in a 5-person team at a 2-day hackathon to create an HTML, CSS, and Javascript web app hosted on AWS. The purpose of this website is to raise awareness of cities' performance on sustainable development goals, incorporating data from NASA and the U.N. and facilitating city-wide social movements toward sustainable practices.
[ HTML, CSS, JAVASCRIPT ]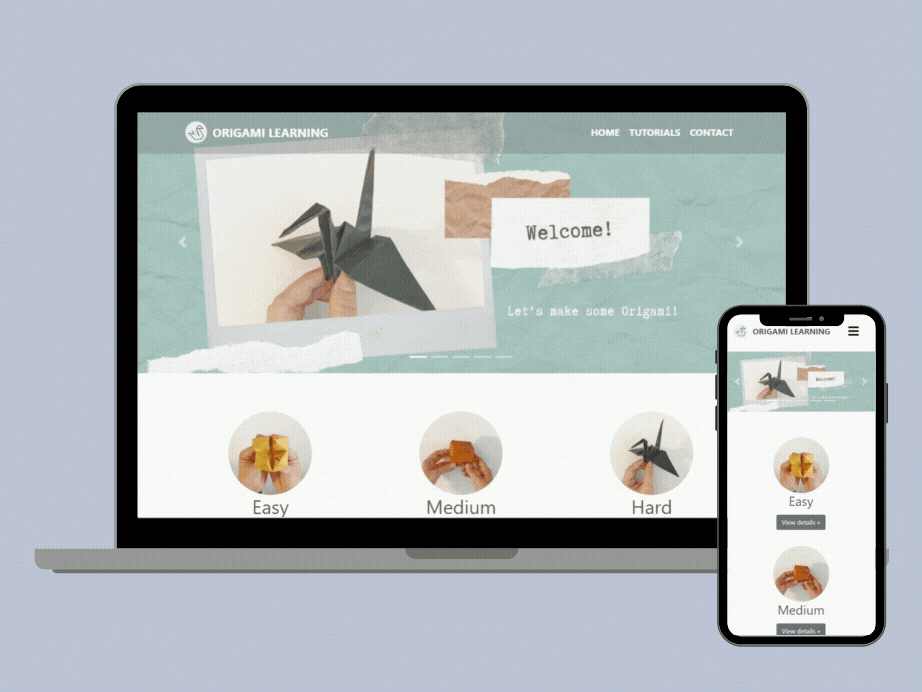 Origami Learning website
| March – June 2020 |
Worked in a 6-person group to create a mobile-friendly website using Bootstrap 4 that focuses on providing easy to follow origami tutorials for teachers and students. Provided multilingual options such as translate services and closed captions in video tutorials.
[ HTML, CSS, JAVASCRIPT ]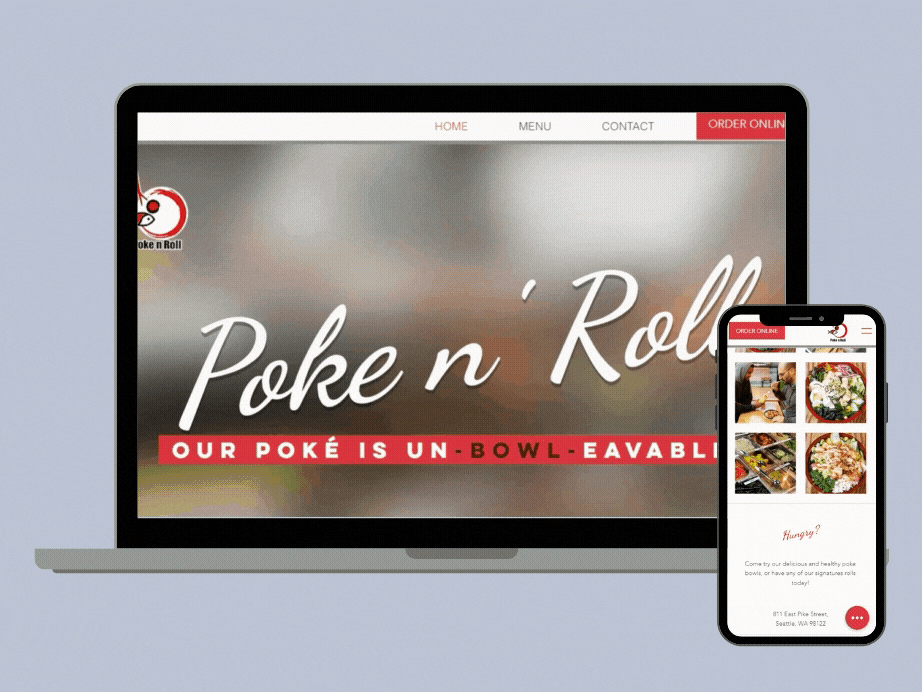 Poké n Roll website
| September – December 2019 |
Worked in a 4-person group to create a website for a poké restaurant in Seattle that is in need of an online ordering system. Created the opportunity to increase sales and popularity for the owners while gaining experience to work in agile development.
[ Wix.com ]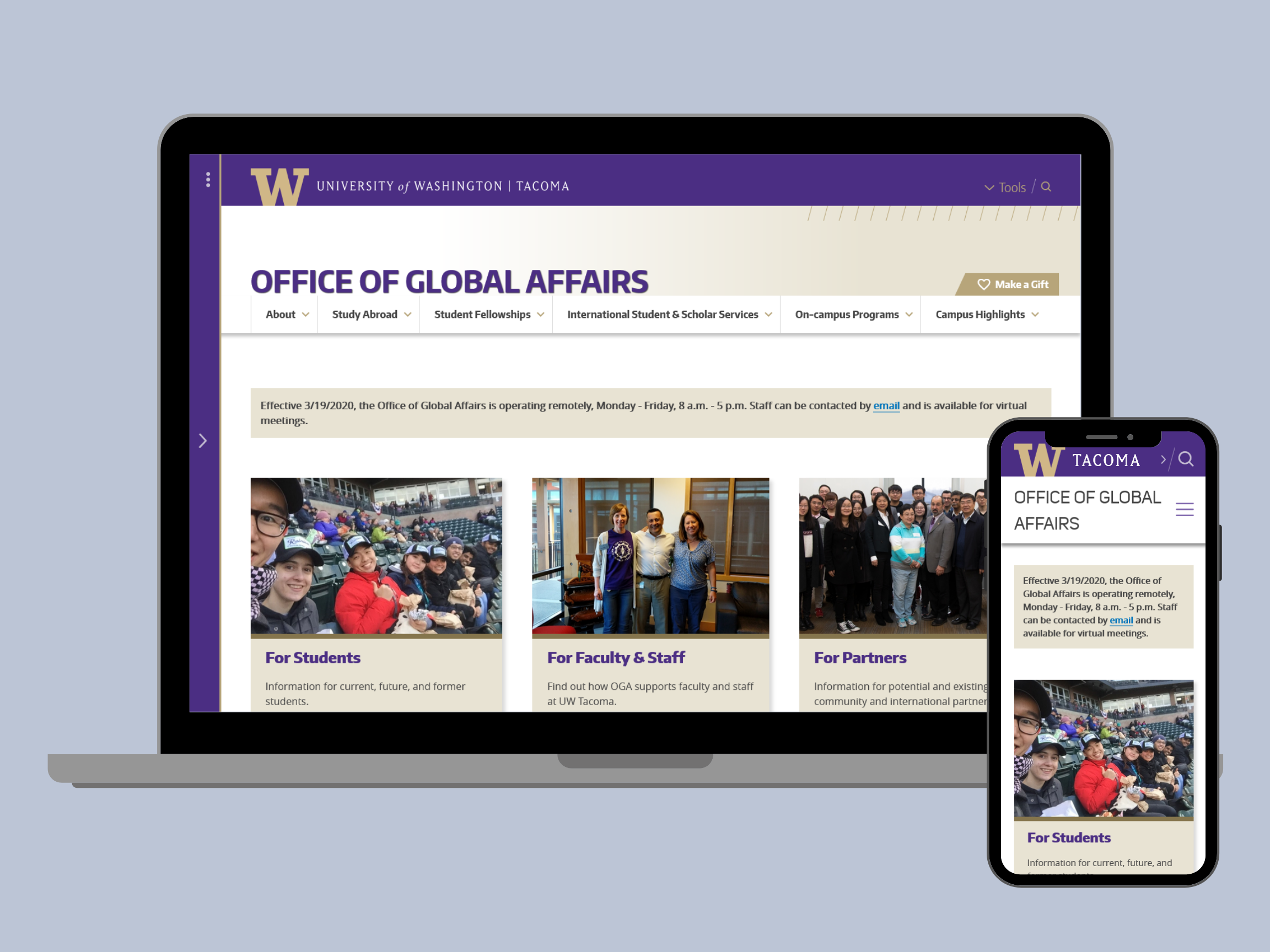 OGA website
| June 2020 – Present |
Updated website content and assist in website redesign of the Office of Global Affairs' (OGA) website. Mantain the information on the website to make sure that students get the up-to-date information.
[ Drupal HTML, CSS ]
ASUWT website
| November 2019 – June 2020 |
Managed the official Associated Students of the University of Washington Tacoma (ASUWT) website. Redesigned the website layout with up-to-date ASUWT initiatives information.
[ Drupal HTML, CSS ]